Raining today…again…always this time of year it seems.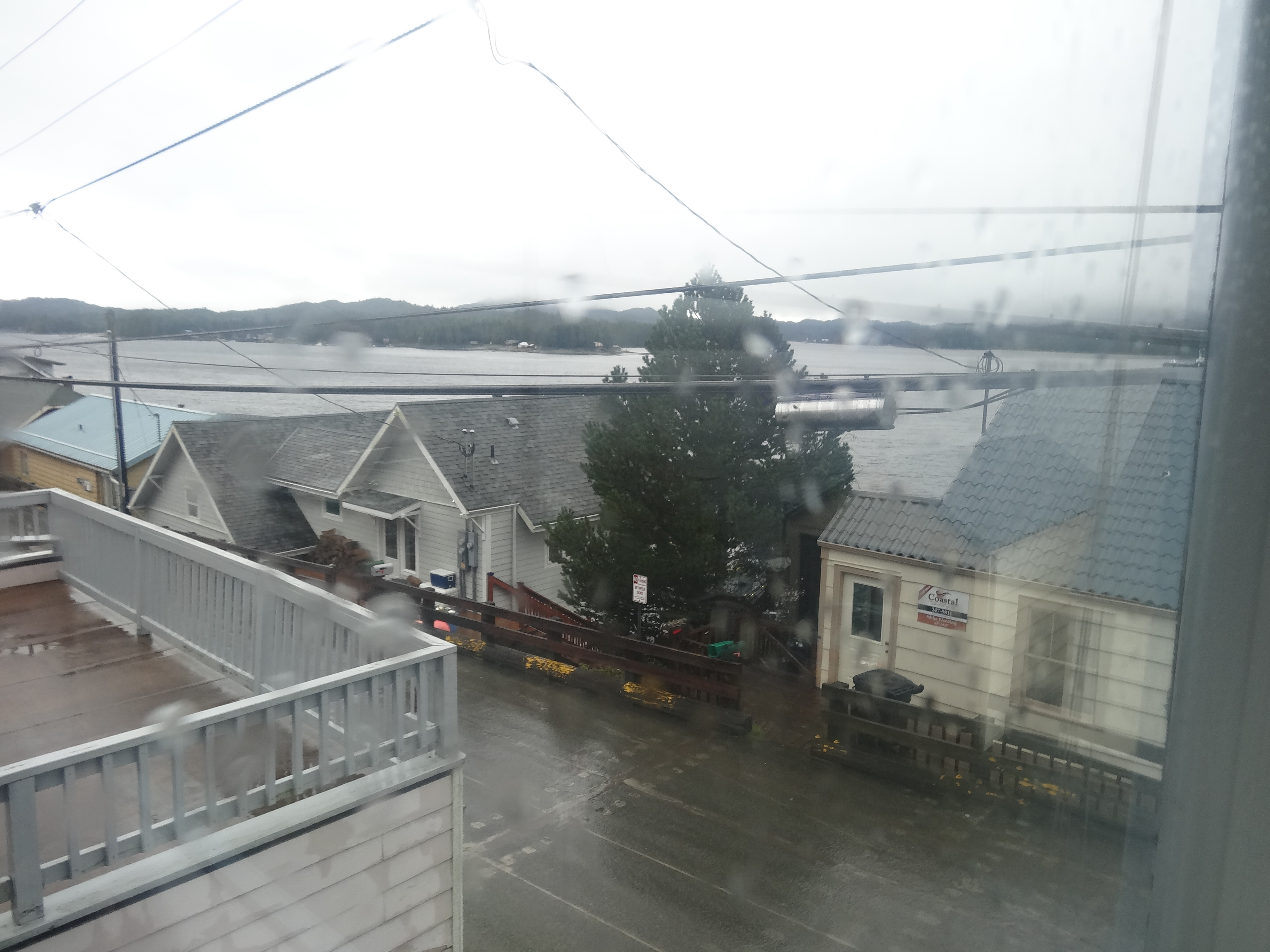 But instead of looking out the window at the raindrops and feeling the gloom seep in, here's a better way to begin my day:
[youtube=http://www.youtube.com/watch?v=vG525x2mUTU&feature=share&list=UU9rqoXhRpbIJ2N867HeEUZQ]
I hope the sun is shining wherever you are. But if not, maybe this song will inspire you to feel around in the nooks and crannies of your spirit and remember, or discover, what is well with your soul.
I have to do that…consciously, deliberately….think about, write out, contemplate the good in my life. It's easier to acknowledge the bad, the disappointments, the frustrations. Because those things bubble up without effort, needing my attention, demanding time. Or at the very least, demanding worry and angst.
I write a list of my life's good things, and I don't have much to catalog that's perfect. That list will be for another life, another life time. But I record the small victories, the abiding sweetness, and that's what I celebrate today. I offset sadness with joy, fear with hope, and the paralysis of uncertainty with movement of action. Any positive action is better than sitting still, wondering what to do next.
A dear loved one is struggling with illness, likely to be in the grip of final struggles. I am grateful for the time we have to be family to each other.
My search for direction continues. I am grateful that each opportunity comes when I least expect it. I'm learning new skills and find new inspiration every day.
I wonder…are we fiddling while Rome burns? The government theater on stage is disheartening, discouraging, demeaning. How has it come to this? I remember that there are good people everywhere. You just have to open your eyes to see. Hope here! Integrity and gratitude grow out of character.
Just when I'm feeling discouraged about life in general…Stephanie calls to tell me that baby Jack has his sixth tooth! Children are renewal of life, and I have two precious little ones to celebrate every day. 
Relationships can be thorny and challenging. I've had my time in that hole. I find support every day from my husband and partner in life. We don't always agree, but we've learned to hold fast to the good.
Holding fast requires daily investment. What am I feeding myself today? What words do I practice?
I write about this often because I need constant reminders. I'm a positive person, but I struggle against the battering ram of daily life. And isn't that the common plight? We are all hope-seekers, longing for reassurance, for comfort, for the peace of knowing: it will be alright. Sooner or later, all will be well.
Holding fast is hard. But doable, one challenge at a time. And the key is having a grateful heart every day.
Gratitude turns what we have into enough, and more. It turns denial into acceptance, chaos into order, confusion into clarity…it makes sense of our past, brings peace for today, and creates a vision for tomorrow."     ~ Melody Beattie