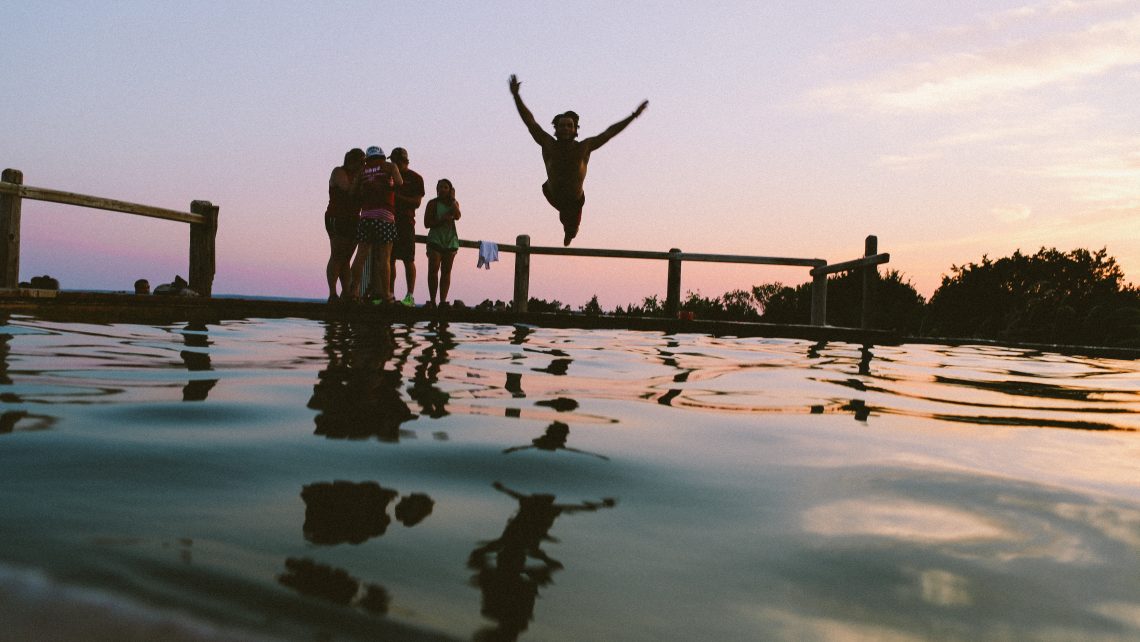 So here it is again: summer…and whether you're looking for ideas to fill long days/weekends, you're managing your kids and trying to keep them from getting too much screen time, or just looking for activities for an event or party, check this out…
Road trip! For a week or a day, a road trip is the best gift you can give your summer, your kids, yourself…anyone. It hardly matters where you go, just the fun of packing up and heading off is magic. Pack some snacks, a blanket for the beach or hiking shoes, and off you go! Coast, mountains, or grandparents, a lot of the fun is just going!
Theme party…build around the 4th of July, summer icons, beach time, summer foods, a garden party, backyard olympic events, a good old fashioned swim party, the classic backyard barbecue, and on and on and on…get creative, but set a date, send out invitations, and have fun!
Star gazing…with a little advanced weather watching and planning, choose a clear night and invite friends over to gaze at the stars. Do it in your backyard, or gather at a park. Best if you build a fire, or have a fire-pit and can include s'mores or fun snack food. Bring pillows and blankets, and provide constellation charts and flashlights so you'll know what you're viewing.
Build a fort…this one is for kids, and is the classic kid pastime of making a fort with blankets, sheets, and whatever else you need. Drape over the dining room table or other suitable building blocks, and get going…serve lunch in there, make it your hideout for secret kid meetings, bring a flashlight and read a book…great fun! If you don't have kids, invite your friends over, and watch the surprise and laughter, then enjoy your PB&J behind the walls of your "fort."
Plan a block / work party, then finish off with a potluck. Get your neighborhood together to tidy up your street, help a neighbor who needs a hand with chores, or plan a group yard sale. After the work is done, follow it up with a picnic or cook out to celebrate your progress, relax, and get to know each other better.
Water park adventures…take the kids, or be a big kid with your friends and escape the summer heat at a water park.
If you live in or near a large city, look up the classic / iconic sights and things to do…choose any or all of the things you'd enjoy, and work through the list over the summer. Try visiting during the week, when crowds might be smaller.
Visit an area farm. You can combine a bit of a day trip with a glimpse of farm-to-table culture. Check out local farmers who offer produce and/or their locally made products for sale, and support local agriculture.
If you have a national park within reach, go visit. Same for state and local recreational venues. You'll probably have options for hiking, camping, picnicking, boating, and who knows what…get out there and check it out!
Plan a visit to or from relatives…if you live far from family, don't forget about those ties, go visit if at all possible. If you have kids and there are cousins to connect with, work out an exchange of weekends or even longer…kids benefit from being connected to their extended families! (In most cases…obviously this isn't true for everyone.)
Go camping, even if you don't go far. Especially if you have young kids, a campout in the backyard may be perfect. But regardless, camping is an amazing summer activity. Car camping is easy for almost anyone, and state or regional parks are usually inexpensive choices as far as site fees. If you really want to step it up, rent an RV, or tackle a real backpacking experience for a night or two, or longer if you're brave enough.
Throw a glamorous party. Decorate your deck or back yard, or even rent a local facility. Use lighting and fun party decor to give your event a magical feel. Celebrate a special birthday or anniversary under the stars and with the twinkle of lights.
Visit a theme park or amusement park in your area, fun for kids or adults.
Host a summer movie series. Choose a genre of movies, or if you're doing it with a group, let everyone in the group choose a film, and get together every week for a showing. Add popcorn. or even plan a dinner based on the theme of the movie.
Plan a summer series of potlucks, rotating around your block, your friends from work, church group, activity club, family…mix it up and arrange some regular get-togethers.
Plan a progressive dinner. You can choose a cohesive theme, or let each host decide what they'll offer. Make it fun!
Sign up for a summer reading program at your local library.
Sign up for summer workouts, to get in shape, stay in shape, get moving!
Commit to a voluntary activity, once a week, or maybe a weekend out of the summer…help an individual, a group, work with a kids' camp, church youth group activity…do something to give.
Pick a project. Plan a personal or family 'round the house project…paint a room, build a deck, do something that gives you a sense of accomplishment. If you have kids old enough to participate, find tasks they can do to be proud of having a part. If you don't have kids, or you're single, invite friends over and make it a work/party.
Have a zoo or children's museum in your community? Become a member, or just visit to see what you think. Many zoos and museums offer discounted rates for membership, special events, access, and activities. Check out concerts at the zoo and other types of unique opportunities.
Go to a summer expo or trade show….RV show or some other type of industry event that's open to the public. You'll learn about things you can't imagine, and you'll have a Saturday's worth of looking to do.
Set up a craft day. Whether you're doing this with adults or kids, getting crafty is fun! Choose a theme (make a gift for an upcoming event) or choose a specific craft to focus on, and gather everyone around the table to get creative energy flowing!
Give yourself (and your kids!) a challenge! Set a goal for what you want to accomplish…walk a set distance every day, clean out your garage, raise funds for a good cause, contribute to a community event…challenges are good for everyone! You can choose a real reward…a special treat or outing, or just let the knowledge that you did something good for someone/something be reward enough.
Connect with community…attend your church's summer youth activities or camp…whether you're sending kids to camp, or helping run the camp kitchen or craft center, it's all good!
Attend a summer concert series. A lot of larger communities have series like this…check out your recreation district, or event centers in your area.
Go fishing! If you have interest in fishing, a local sporting goods store can set you up with equipment and give you advice on locations to try in your area.
Check out indoor sports activities. Go bowling, find a trampoline gym, recreation center, public pool, or visit a gaming site where the games and refreshments are all under one roof.
See summer movies at matinee showings in theaters.
Plan your coming year (calendar year or school year). Putting some ideas on the schedule now will give you something to look forward to, and give you a jump start on getting your ducks in a row.
Let your kids cook, or if you don't have kids, select something totally different to the foods you typically eat. Have fun, mix it up, surprise yourself with your new dishes!
Try a new type of physical activity for yourself, or your kids…new fitness routine, new sport, new equipment.
Check out all the town and city parks in your region. Learn which parks are best for walking, playground equipment, or other activities. Take picnics whenever you visit a local park.
Plan a spa day. Even young children could participate in some activities, and if you don't have kids to consider, think about what you would most enjoy…massage, facial, or other treatment, and make it a girlfriends outing, or a couples date.
Go biking! Many communities have bike trails, and there'll likely be something for every level of ability. Take a picnic, or join a local bike tour to specific sites / destinations in your area.
Plan a day of surprises…if you're planning for kids, take them to an unusual (but still kid-friendly) place to eat. If no kids are involved, think about something that would be a unique experience for you and your spouse or a friend. Have a before and/or after activity to pair with the meal.
Participate in local parades, events, festivals…whatever is going on, you can plan to be a part!
Hang your clothes on a clothesline, cook over a campfire, do without technology for a day, or even a week…pretend you live a few generations back. What would you have for dinner? What kinds of games would you play? What movies would be popular? Go retro and see what you discover!
Plan a game day / night. Pull out all the games you own and see what you have that works for the ages and abilities participating.
Write old-fashioned letters. Think about someone who has been meaningful to your life and tell them why you love/admire/appreciate them so much. Write it on real paper. If you have young children, let them draw their message. Then mail it!
Choose five books (or 10, or 20…whatever you can handle) that you've been meaning to read, and get reading.
Commit to some semblance of a routine, especially with young children. It will be easier to resume a fall schedule if you and your kids haven't forgotten which end of the day is morning, and which is evening. Even without school in the schedule, it's nice to have some routine.
Choose some new foods / restaurants you'll try over the summer…everyone in the house has to play along, so everyone has to try bites of new foods, or everyone gets to pick restaurants to try, at least one new food / restaurant each week.
Learn your region…visit the tourist attractions within a day's drive. You'll be surprised at what you've missed!
Take a class, or do a class with your kids that's age appropriate. Learn photography, some craft, have something to display at the end of your summer.
Pass the baton, or the wand…each week, someone in the family gets to choose a special treat or outing for the week.
Plant a small garden, or a container garden, to enjoy having some fresh veggies or herbs. If you have kids old enough to participate, let them give away or sell their produce in your neighborhood.
With or without kids in tow, visit a retirement home or assisted living facility near you. Check with staff for a good day / time of day to visit…perhaps there is a weekly time that would be perfect to sit with residents and get acquainted. This can be a delicate task, but can also be rewarding and powerful to everyone, regardless of age.
Meet your government representatives. Especially if you have school-age children, visiting your congressional representative, or state senator, or participating in some type of event can be educational and empowering. See who you send to congress, or to your state capitol.
Have a good old-fashioned water fight. Fill balloons with water, get out the hoses, sprinklers, and water toys. Have lots of popsicles and watermelon on hand. Be creative with games, prizes, and sunscreen! Make videos and photos, and share with everyone.
Bonus ideas… If you live in a region of the country that has fire-flies or lightening bugs, look for them at twilight or early evening and collect a few in a jar…let them go after a short time, but for a few minutes, you can enjoy the magic of these little bugs, and kids love seeing them too!
Stay up all night…just once during the summer, read, watch movies, play games, or talk with your kids, spouse, or a best friend, as late as you can.
The next day…stay in your pjs all day…just do whatever you want. Free day! If you have kids, make a poster or a video or photos of what everyone chooses to do…make cookies, craft, play games, have a book or movie marathon…mark each activity and make a collage photo for your summer memory album.
Learn a new skill…in the kitchen, around the house, via technology…choose at least one thing that's on your list to learn, and do it by summer's end.
Choose your favorite thing off the list and do it again, or take any idea and give it a new twist..a road trip becomes a train trip, a plane trip, a bike trip…you choose how to mix it up!
So there you go…fifty plus five bonus ideas for summer fun, for all ages and abilities! Enjoy, and never give anyone a chance to get bored! Happy summer, and look for those lightening bugs!
~ Sheila