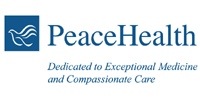 I'm training my replacement at work. By mutual agreement, I am transitioning to another position in the hospital, one that I will hold until the house sells and we leave Ketchikan. I feel good that this will be a smooth way to move from my current role and still maintain income and benefits. But it's bringing home the reality of the disconnection process. I'll be stepping away from some fun (and funny) co-workers who have been good to me, helped me grow, and have been unfailingly kind as Rob and I have been on a merry-go-round of sorting out our lives and next steps.
I didn't begin my work life in a hospital environment, and in fact, only transitioned to that about five years ago, using a variety of administrative and general office skills to fill an office role in the hospital in Kotzebue, AK. Then, because of that work experience, I was hired for an administrative role here in the Ketchikan hospital. The work is diverse, and although there are some tasks that come around on a regular basis, it never gets boring.
I'm fortunate to have an inside track to understand the complex world of healthcare and medicine in 2011. And of course, I understand almost nothing at a clinical level, since I'm averse to things like blood and needles. And how is it that I work in a hospital at all, you may ask. Well, there is a surprising amount of work that goes on in healthcare environments that has little to do with medicine, and everything to do with the business of medicine. And that's the side of healthcare that I sit on.
I work for PeaceHealth, a Catholic hospital system that has a core mission of service. I see regular instances of selfless giving. It's not all about money. I also see the burden that modern medicine, societal expectations, long hours, thin staffing, and a challenging and isolated environment imposes on providers and staff. I hear the comments that physicians make in meetings, see the lifestyle of long clinic days, nights and weekends impacted by call, and recognize anew: it's a difficult profession.
And what is the point of this to me? It's given me a view of Rob's world that I never had before, and helped me to grasp, in a very real way, the issues that he faces on a regular basis. One of my tasks in my current job is managing the primary care call calendar, and I understand the impact of call in a small clinic practice. I hear the talk, I understand the issues, in a way that I could not have understood in the past.
And has it made a difference? I think maybe it has.
I understand a lot more than I did when I moved to Alaska, almost five years ago. It's been a long road, and I'm not sure what my work life will be like in the future. But I hope I'll be able to hold on to the realizations I've come to, and the insight into my husband and my marriage as both have been shaped by the profession of medicine. It is consuming, almost all-consuming, and I don't think it is an exaggeration to say that we would be very different people if Rob had chosen a different profession.
I know that it isn't possible for most people to enter into the work life of a spouse, boyfriend or girlfriend. But if you can, even if it's just for a short while, or in a limited way, it may change your perceptions. And isn't that what we all need? We want to be understood, to know that the person we share a life with can understand, can empathize. If you could see what I see, know what I know…