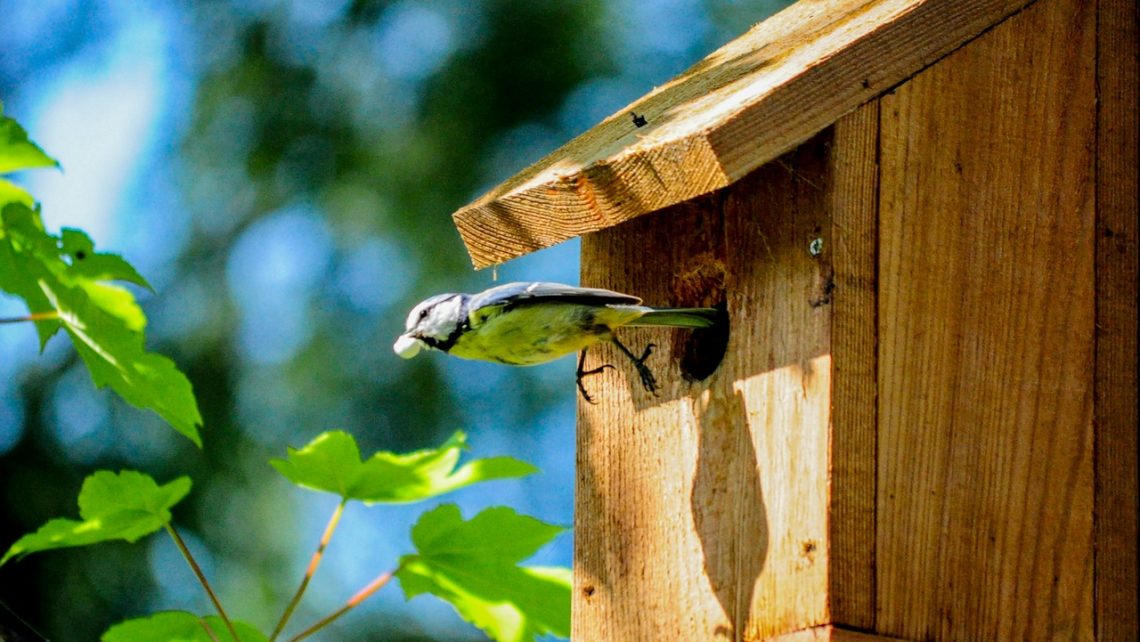 We're spending the month in Hawaii, splitting our time between the Big Island, and Maui. We've visited Oahu and Kauai on past trips, so this is an attempt to see more of this amazing state and broaden our experience of these islands.
Once upon a time, spending a month "on vacation" would have seemed unthinkable, and too expensive. Now, it's very doable, because we stepped away from a traditional life, at least for a season. We no longer have a house, or vehicles, or pets.
You don't have to own a home to enjoy it; maybe you can enjoy space even more when you don't have to manage it long term.
We do still have family, and friends. And we have a single car garage size storage unit that holds the things we kept from our last home.
I've written about this before, here, on my personal blog, but these are the basics that allows this level of freedom:
My husband and I both work part time, in blocks. Working in the field of health care, it's relatively easy to carve out weeks or months of time we commit to working. We work in three clinics in Southeast Alaska, based on their staffing needs and our availability. Sometimes we work a couple of weeks in each location, or sometimes a month in one of the clinics…it varies, but the three locations are close enough that we can easily travel between them to connect our work commitments.
When we work, we have housing and vehicle supplied by the clinic. My husband is a family practice physician, and I provide administrative and project support in various capacities, depending on the location and their needs.
When we're on a break, we spend time with family and friends, or we travel. One key to living this way is to respect boundaries. No overstaying with anyone, and we make sure that anytime we visit, we contribute to whatever is going on…meals, kid care, etc. It's very important that family and friends don't feel they are subsidizing our housing / lifestyle model. At the same time, we have a lot of flexibility to be present as needed or for the important events.
That leaves us with significant time to travel for pleasure and experience, and there are lots of ways to make this affordable. The first step is to sit down and look at all your costs of living, then do the math.
A lot of what you need in a traditional lifestyle is just not necessary in a mobile one. I find that having done this for almost two years, it gets easier to streamline.
Connectivity is key! We do everything we can online…pay bills, do our banking, make travel arrangements, stay in touch via email, texting, and social media. We read via Kindle, we stream movies and music. I even attend an online church on Sundays when I'm not in a setting to go in person.
Know when to step away from digital devices and media…we limit our time online so we can be in the moment where we are, and be together.
We only rent vehicles when we need one…if we're in a city setting, we may not need our own car. We have an insurance policy that covers us as non-car owners when we rent vehicles.
We use a blend of timeshare, VRBO, and hotels for travel. There are always great deals available, many of which require both flexibility and planning. We try to do enough homework so we have options, and we take advantage of last minute travel bargains when they work with our plans.
Since we don't have a mortgage or monthly rental payment, we look at what we spend on vacation lodging as our "mobile mortgage payment." And while we aren't building equity toward ownership, we also aren't responsible for home insurance and maintenance.
Some travel loyalty programs are worthwhile…we pay attention to what works for us, and what is just too much hassle.
We travel light. I can now pack for a month in one roller bag and a back pack. I'll admit I still have a large purse, but hey, nobody's perfect!
We love trying local foods and restaurants, but we also do a lot of our own cooking. One of the benefits to using timeshare or VRBO is that these lodging options come with kitchens. Doing a lot of our own meals allows us to manage our diets, and our food costs, more efficiently. As a foodie, it also allows me to keep my cooking skills going, at least on a minimal level. I don't cook big or complicated meals when we travel, but I like the mix of eating in and eating out.
When we travel, we're choosy. We enjoy seeing the iconic sights and really learning about the location we're in. However, we avoid most of the "touristy" activities. These can get pricey, and they're not usually the best way to see or experience the real place.
These are some of the ways we've found to live and experience. This is a season for us, I don't expect it to be a forever choice.
One of these days, I'll want a nest again. And when the time comes, we'll find the nest that's right for us.
I also know that I couldn't have lived this way when our kids were still at home. Maybe some people could do this with a family in tow, but I don't think I could have made it work. So I acknowledge this isn't…can't…be for everyone.
But maybe it could be for you, if not on an ongoing basis, for a summer or some other block of time.
You could try the RV lifestyle…lots of people RV full time or part time.
You can do a home exchange with another family, or rent your house while you go wandering.
You could work seasonally in some remote setting, in the US or internationally, and travel on either side of your work commitment. Many industries are seasonally-oriented. If you want to experience a state or region that has an economy based on tourism, check out seasonal tourism work.
If you're retired, you can check out options for overseas living.
If you're a teacher, or do some other type of block work, you could adapt some of these ideas for your time off.
Use your easily transferable skills to find work wherever you travel. What can you do that is useful anywhere?
Are you able to work from home? If so, maybe you can work on the road. Some "work from home" jobs would lend themselves to a mobile lifestyle.
So much of what I've learned has been through trial and error, reading blogs, talking to people we've met along the way, asking questions when I can't work out an answer for myself.
Just realizing that there are possibilities outside the range of the norm is thought-provoking, mind-expanding, and drives curiosity. When you begin to see options, even if it's just for a summer adventure, you can begin to design a formula that will work for you.
So what are you doing with your mortgage? Please share! I'd love to hear your ideas, your strategies, your tips!
~ Sheila